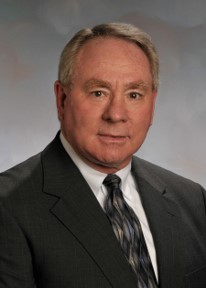 Fred Tompkins is a Distinguished Professor Emeritus at the University of Tennessee, Knoxville, and a member of the Three Roots Capital Board of Directors. With his 40+ year career at the university and supporting entrepreneurs in the greater East Tennessee region, Three Roots is proud to work with Tompkins and benefit from his experience and relationships.
"I enjoy what this organization is doing: Trying to better the lives of people in this area," said Tompkins. "They are trying to create and support businesses, which create employment opportunities. I enjoy that we are doing something that positively impacts the lives of the people we interact with."
As a self-described "farm kid" from Hamblen County, Tompkins came to UT to study engineering in the 1960s and, aside from a three-year stint in the military, has never moved away from the area. Originally planning to get his engineering degree and transition into industry, he received a faculty position at UTK and has remained there for his career.
In addition to his role within the engineering faculty, he has held several administrative roles, including President and CEO of the UT Research Foundation, Vice President for Research, and Dean of Engineering. He became interested in entrepreneurship through his work at UTRF and wanted to see how the community could further engage and encourage individuals to license technologies from the university or other regional institutions and work toward commercialization. Following his retirement, he became the co-founder of four early-stage technology companies.
Tompkins met Grady Vanderhoofven, President and CEO of Three Roots, when Tompkins was on the Board of Directors of Technology 2020. When Vanderhoofven was looking to form Three Roots and its board, Tompkins was an excellent fit due to his history of supporting entrepreneurship in the region and extensive career at UT.
"I've known Fred for close to 15 years. I knew I wanted him to be involved in Three Roots because he is a true champion for access to capital for small and young businesses in our region," said Vanderhoofven. "I'm so thankful for his guidance and support over the years in my own career and through his work on the board of Three Roots and with the TennesSeed Fund."
Tompkins was an early proponent for the creation of the TennesSeed Fund, dedicated to providing seed- and early-stage capital to startups throughout Tennessee. Tompkins serves as the Chairman of the Board of Directors of TennesSeed Funders, which is the nonprofit, sole limited partner of the TennesSeed Fund.
"We want people and institutions, who want to help their community, to contribute funds to the TennesSeed Fund, which in turn will deploy funds to support young companies in Tennessee," said Tompkins. "We want to put people in a position to make a living and make a difference."
Though Tompkins' area of expertise is in technology, he recently was impressed with Three Roots' role in helping turn the Brushy Mountain State Penitentiary into a tourist attraction in Morgan County. With a restaurant, distillery and other offerings, Brushy Mountain is a job-creating organization providing economic impact in an underserved community.
"Three Roots was instrumental in funding individuals who were converting that space and making it a place for tourism," said Tompkins. "That tourist attraction is making a difference. I've seen it firsthand – it's amazing."
Reflecting on opportunities for growth in the area's entrepreneurial ecosystem, Tompkins believes the region should focus on educating future entrepreneurs about commercialization opportunities, providing access to debt and equity capital, and advising and mentoring burgeoning entrepreneurs.
"We are a technology-rich neighborhood. There's a ton of cutting-edge technology activity at Oak Ridge National Laboratory, UT, and the other local entities," said Tompkins. "What I would really like to see is the community come together to help entrepreneurs work toward commercializing technology here in East Tennessee."