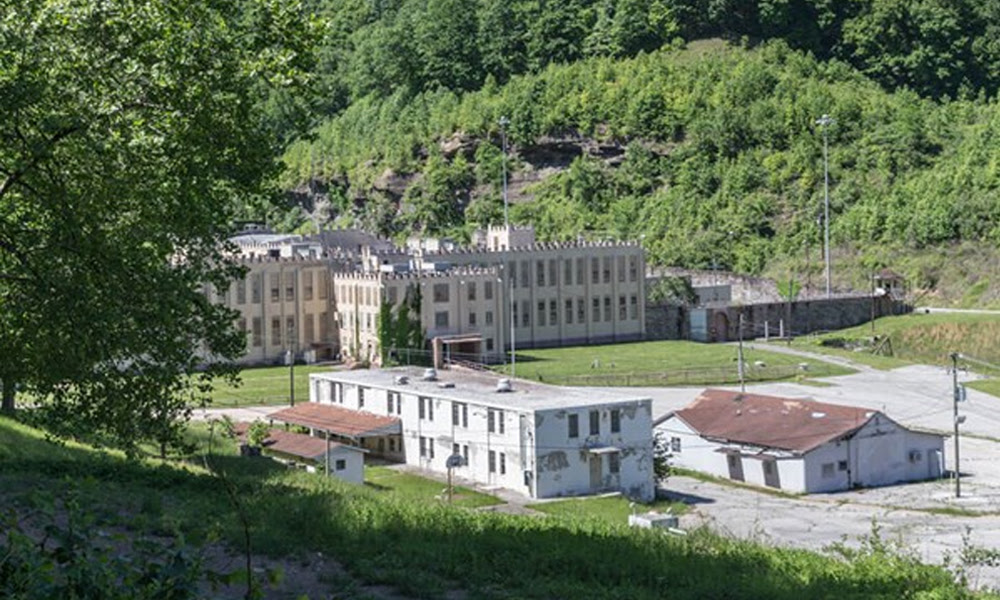 Adding economic value to Morgan County: Historic Brushy Mountain State Penitentiary
Three Roots Capital is supporting a unique project in one of the most economically challenged regions of East Tennessee. Central to Three Roots' mission is creating real economic impact by supporting companies and projects that help people who need a hand up.
Brushy Mountain State Penitentiary in Morgan County, Tennessee, opened in 1896 and operated until 2009, housing notable criminals like James Earl Ray and Byron "Low Tax" Looper. For more than a century, it provided a stable base of jobs and positive economic impact in several rural counties. With the help of Three Roots and other partners, today, the prison is a popular tourist attraction, featuring a museum, restaurant, music venue, moonshine distillery and gift shop for curious visitors travelling to the Morgan County facility.
Operating Partner Pete Waddington first became interested in the prison during a visit to the location six years ago on a charity motorcycle ride from Chattanooga.
"My wheels just started spinning," Waddington explained. "It seemed kind of strange that this place, with this much history, was just sitting here falling apart."
Over the next few years, he worked with state and local agencies to repurpose the space but faced challenging financing hurdles. Despite spending years as a business developer, Waddington said Brushy Mountain was his hardest project to finance.
This struggle led Waddington to get in touch with Three Roots Capital's Business Development and Community Relationships Manager, Dennis Corley, through a mutual friend in Chattanooga. Immediately, Corley admired Waddington's work ethic and vision for the prison.
Looking forward, Waddington remarked he is most excited about the potential Brushy Mountain has to offer the surrounding community. From adding more than 50 jobs to Morgan County to expanding the site's distillery production, Waddington wants to keep growing his operations and providing economic value to the region.
And who would he reach out to first to get started on these projects? Three Roots.
"I don't think we would be open without the help of Three Roots," Waddington said. "I can't say enough great things about those guys. I will absolutely work with them again."


You can read more about Historic Brushy Mountain State Penitentiary here.