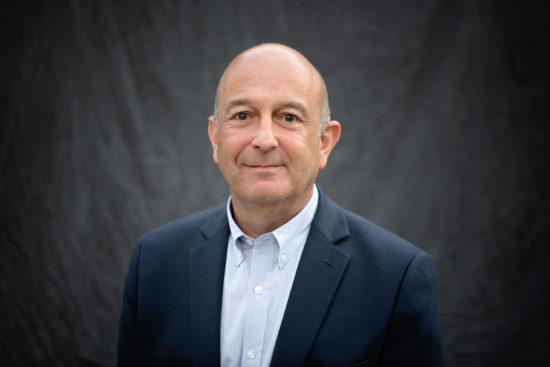 Bill Malkes is a serial entrepreneur, current Chief Executive Officer of NellOne Therapeutics, who has a long history with Grady Vanderhoofven, CEO of Three Roots Capital. With decades of experience launching and leading companies, Malkes is committed to improving the community around him wherever he goes.
Prior to joining NellOne Therapeutics in April 2020, Malkes was the co-founder and former CEO of GRIDSMART Technologies Inc., a global intelligent transportation solutions business based in Knoxville, which was sold to Cubic Corporation for $87 million in January 2019. Under Malkes' leadership, GRIDSMART became the second largest solution provider in its industry, selling products in 22 countries around the globe. Before GRIDSMART, Malkes held senior leadership and advisory roles at Health Care Solutions, ASIC International, Tradewind Technologies, and Learning Technology Systems.  Three of those companies were based in the Knoxville area.
Malkes initially met Vanderhoofven through the Southern Appalachian Fund, a New Markets Venture Capital Company Vanderhoofven helped launch in 2003. Meritus Ventures, which began investing in 2006 with Vanderhoofven as one of two fund managers, made its first investment in GRIDSMART in 2007, solidifying a lasting relationship between the two men. Meritus' early investment in GRIDSMART supported the company's development of its flagship product, and subsequent investments by Meritus helped to fuel to company's rise to prominence in its industry.
"You need a trusted investor," said Malkes. "I have walked away from funding sources before because I felt uncomfortable with the integrity of the firm. You know if Grady puts someone in front of you, they're going to have integrity."
At GRIDSMART, employees were encouraged to engage in service projects and give back to their community. This service-oriented company culture was, in part, driven by Malkes' Christian faith. While most investors might be wary of working with an executive who was deeply committed to public service, Malkes said this never was the case with Vanderhoofven, who understood the importance of Malkes' desire to make a positive impact in the community and in his employees' lives.
"It takes a special kind of investor," said Malkes. "It's not just having my back and trusting me, but it's his ability to support something like that and have a strong moral compass. Those are the things that give entrepreneurs the courage to do things like that. The courage to do the right thing."
Serial entrepreneurs are what take communities from "A to B," said Malkes. He is proud of his work at GRIDSMART and other companies because of the "cumulative effect" his approach has on the Knoxville region.
"We were always very liberal with our healthcare. We have very employee-friendly policies. We believe in paying everyone well with a living wage," said Malkes. "So, when that next iteration of entrepreneurs goes out there, they start with those values, and then they improve on them. They see things that we don't. I think that's why your city gets better, bigger, more diverse. It has more meaning."
Since coming to Knoxville two decades ago, Malkes has witnessed an "incredible metamorphosis" of the region, with improved access to capital and support systems for potential entrepreneurs. Looking ahead, Malkes said "it takes companies like Three Roots sitting in the center" of the entrepreneurial ecosystem to make the future better for all.
"It's a scary thing to launch into entrepreneurism," said Malkes. "You can have all the coaching you want, but you need someone who has been there before and who can not only provide financial resources but guide you to financial resources. But the even bigger thing is you get those relationships and that knowledge."
"It has been an honor to work with Bill over the years," said Vanderhoofven. "We have a shared sense of purpose and a similar view of the value of successful companies in their communities. Since I have known him, Bill has created and run a variety of companies, while I have managed numerous investment funds. One of the 'constants' over time has been our friendship. We have not always agreed on every decision, but a sense of mutual trust and respect has always endured. Investors invest in people first, companies second. The necessity of working with the right people is the 'constant' in a complex equation around company creation and financing. Everything else is a variable."