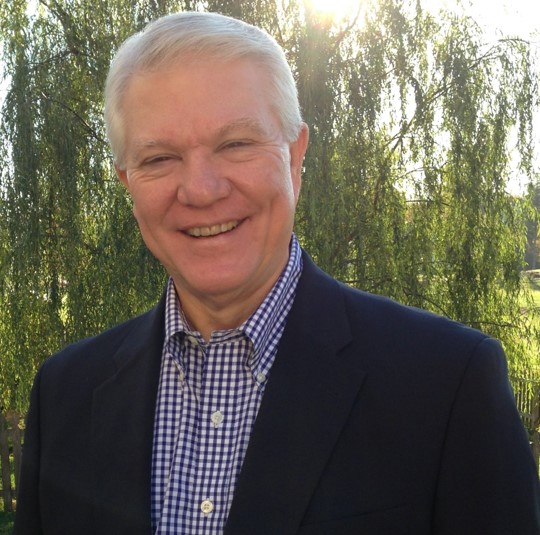 Ray Moncrief is the President and Chief Operating Officer of Outdoor Venture Corporation (OVC) and a valued member of Three Roots Capital's Board of Directors. With decades of experience in finance and community development investing, Moncrief is committed to doing business and supporting entrepreneurs in Appalachia.
Previously, Moncrief worked at Kentucky Highlands Investment Corporation (KHIC) in various roles beginning in 1984, retiring as Executive Vice President and Chief Operating Officer in 2014. He has worked as a consultant for KHIC since his retirement. Among other roles and ventures, he also served as the President and Chief Executive officer of Mountain Ventures, Inc., a Small Business Investment Company (SBIC), owned by Kentucky Highlands.
Despite his well-known reputation as an investor, Moncrief didn't start out in the investment industry. Right after graduation from Louisiana Tech University, he began his career as a cost accountant for Firestone. In 1978, he was recruited by J.C. Egnew, Chairman and CEO of OVC, to become the company's Chief Financial Officer. After five years, he got the "entrepreneurial bug" and left to start his own company, Medical Management Corporation. When he left, Egnew invited Moncrief to serve on OVC's Board of Directors, which he still serves on to this day.
Moncrief credits Frederick J. Beste III, former President and CEO of KHIC, for putting him "on the road" to working in the investment industry. When Moncrief sold his company in 1984, KHIC recruited him, and he entered the world of "investing in small businesses with equity and debt," where has been ever since.
"When I look back on my career, I'm satisfied with the progression that I've had," he said. "I wouldn't change the road that I traveled over the last 48 years for anything."
Moncrief met Grady Vanderhoofven, President and CEO of Three Roots, through Tom Rogers, President and CEO of Cherokee Farm Development Corporation, when Rogers was the President and CEO of Technology 2020. Rogers introduced Moncrief to Vanderhoofven as a potential partner to launch the Southern Appalachian Fund (SAF), a New Markets Venture Capital Company. When they first met, Moncrief said their relationship "clicked instantly." Moncrief and Vanderhoofven formed SAF in June 2003 and Meritus Ventures, a Rural Business Investment Company, in 2006.
In January 2018, not long after founding Three Roots in the middle of 2016, Vanderhoofven asked Moncrief to serve on the Board of Directors. Moncrief said it took him no time at all to say yes because he wanted to "keep on doing" what he had been doing with Vanderhoofven, and he had a high regard for the rest of the Three Roots team.
"If you've been in business as long as I have, you gain a lot of knowledge," he explained. "I enjoy working with organizations like Three Roots Capital. I guess I just don't know when to say no, and I enjoy the investment activities and operations activities I am involved in."
Even though his daily work responsibilities are at OVC, Moncrief said he remains at the "epicenter of the CDFI (Community Development Financial Institution) world." He is Chairman of the Board of Directors of the Community Development Venture Capital Alliance (CDVCA) and serves on the Advisory Board of Semillero Ventures. President George W. Bush appointed Moncrief to the Community Development Advisory Board of the CDFI Fund in 2008, and he was reappointed by President Donald Trump in 2017.
Moncrief referred to himself as a "do-gooder" and "fixer." He enjoys doing anything he can "to help invest in small businesses in non-traditional geographies" and help "build businesses that create job opportunities." He is also passionate about the problem with access to capital in the Appalachian region.
"I've served on various committees for the Appalachian Regional Commission on just this subject: a lack of access to capital for businesses in Appalachia," he said. "And even on the very best day of the year — the banking community is agnostic to business formation in Appalachia."
He applauds Three Roots' work in providing capital and expertise to the rural and under-served greater East Tennessee region, and the work of his fellow board members, stating they are "fresh, delightful, and selfless in their intent."
"They want to take their experience and put it back into the community, the whole East Tennessee area," he said. "It's exciting. Even though I have been in this for 48 years, there still is excitement about what we do."