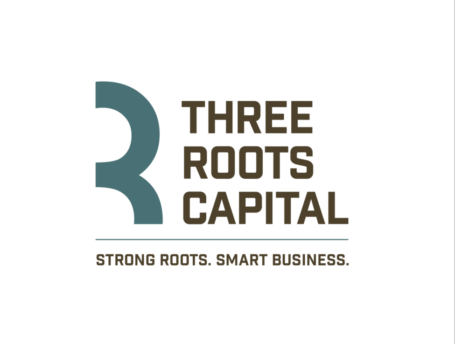 2019 was an eventful year for Three Roots Capital.
The company forged valued partnerships, tackled new projects, and originated $24 million of new loans. These loans ranged in size from $25,000 to $7.6 million with an average loan size of $2.7 million. At the close of the year, Three Roots had approximately $40 million of funded loans in its loan portfolio.
Three Roots deployed capital in a diverse range of industries throughout the state, including a financial technology ("fintech") company in Knoxville and an internet-based retail business in Chattanooga. Additionally, Three Roots provided new financing for commercial and retail real estate developments in Knoxville and Johnson City and a mixed-use real estate development in Cookeville. In Knoxville, Three Roots financed a multi-family, residential real estate project in the South Waterfront district.
One of the most significant deals of 2019 was the Model Mill project in Johnson City, which will open sometime in 2020. Three Roots provided bridge financing for the high-profile, high-impact project and then participated as the leverage lender in a New Markets Tax Credit (NMTC) financing for the project.  Three Roots provided capital and advisory services for the $19.5 million project, ultimately funding $10.6 million of the total amount. Recently, Three Roots submitted its second NMTC application, as the company continues to pursue additional sources of capital for companies and projects in the region.

Earlier this year, Three Roots was proud to help launch the TennesSeed Fund, an evergreen, seed-stage, proof of concept venture capital fund dedicated to investing in companies throughout Tennessee. The Fund is managed by TennesSeed Partners, which is a collaboration of Three Roots, Meritus Capital, and Innova Memphis. Grady Vanderhoofven, the founder, president and chief executive officer of Three Roots, serves as the Fund's co-manager and as an investment committee member. The fund has already made three regional investments to date.
Additionally, Three Roots Capital held an open house and ribbon cutting at its new headquarters in May 2019.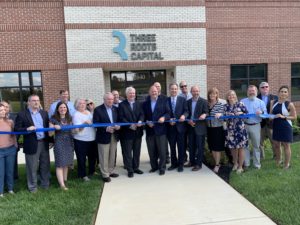 Looking at 2020, Three Roots is enthusiastic to continue working with valued partners and to help new projects come to fruition, such as the Brushy Mountain State Penitentiary transformation into a tourist attraction and event venue. After making two loans to finance the Brushy Mountain transformation in 2018, the Three Roots team helped the project mature and transition to bankability in 2019. Three Roots hopes to help Brushy Mountain in its expansion efforts this year.
Throughout 2019, Three Roots provided advisory and technical assistance to dozens of companies and projects in the state, which included working with a number of individuals and organizations interested in Opportunity Zones. In 2020, Three Roots is looking forward to assisting these companies and projects as they engage in activities in Opportunity Zones and pursue Opportunity Funds in Knoxville, Oak Ridge, and the surrounding region.