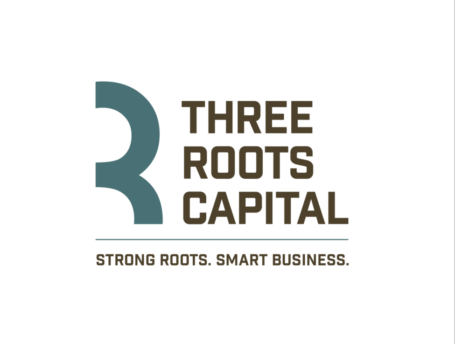 Startups and small businesses throughout East Tennessee and greater Appalachia need access to financing to enable growth, but traditional financing options have not historically been readily available. This access to capital gap has left many innovative thinkers, researchers, and business owners unable to commercialize their technology, expand their production capabilities, or otherwise grow their business in their community.
While Three Roots Capital is extremely proud of its role as a source of financing for numerous impactful real estate and economic development projects, the firm is also enthusiastic and active as a small-business investor. From its founding, Three Roots has been committed to deploying high impact equity and equity-like capital to growing businesses. To do so, Three Roots created two pools of capital: the Impact Fund and TennesSeed Fund.
Three Roots capitalized the Impact Fund by successfully deploying capital to generate retained earnings from the firm's loans and from other economic development projects. Since 2016, the Impact Fund has grown from $0 to more than $3 million, which has enabled the firm to make the types of loans and investments that it cannot make with funds borrowed from bank partners. As Three Roots continues to increase the amount of capital available for this specific type of investing, the level of activity and level of impact will increase.
Meanwhile, the TennesSeed Fund was launched in 2019 as a seed- and early-stage venture fund. It is managed by TennesSeed Partners, which is a collaboration of Three Roots Capital, Meritus Capital, and Innova Memphis. TennesSeed made its first three investments in Active Energy Systems (AES), SmartRIA, and Entac Medical.  AES, based in Oak Ridge, previously participated in ORNL's Innovation Crossroads program and is a current participant in the Spark Innovation Center.  SmartRIA was founded by an entrepreneur in Knoxville and continues to grow and thrive there.  Memphis-based Entac was co-founded by a University of Tennessee researcher based on intellectual property he developed, which the company licensed from UT Research Foundation.
Recently, Three Roots directly invested in two of the original TennesSeed Fund portfolio companies. In early April, Three Roots participated in the seed round financing for Active Energy Systems, alongside Clean Energy Venture Group (Boston) and Queen City Angels (Cincinnati). The new funding will allow AES to advance its business development efforts and engage partners to further commercialize its technology.  Near the end of April, Three Roots invested in SmartRIA, alongside a handful of strategic investors, which are also customers of the company.  The new funding will allow the company to accelerate growth in anticipation of a Series A round later this year.
Three Roots is extremely selective with respect to investing time and capital in young and small businesses. The firm invests in a small fraction of the companies it evaluates. In addition to AES and SmartRIA, Three Roots has invested in NellOne Therapeutics, Smart Furniture, and Southeastern Packaging Technologies.  Along with those investments, Three Roots was integrally involved in the formation and financing of Familiar Faces Home Care, which represented a big commitment of resources in participating with a minority founder in a start-up.  From providing a company's first desk to putting "fuel" in a company's tank to accelerate growth, these investments support the operations and expansion of regional businesses.
Members of the Three Roots team have a long history in company creation and early-stage and expansion-stage financing in high-growth companies.  The team's experience and expertise with a combination of company creation, early-stage investing, and small-business lending is rare, especially within the region in which the firm is deploying capital. Through the team's work with Meritus Ventures and Southern Appalachian Fund (SAF) a decade ago, they made multiple successful investments in East Tennessee. Meritus Ventures portfolio company GRIDSMART, for example, was acquired for $87 million by publicly-traded CUBIC Corporation in 2019, and the company has continued to grow and lead its industry, with a facility still located in Hardin Valley.  Similarly, two SAF portfolio companies were successfully grown and acquired in East Tennessee.  EonStreams, which was located on Market Square in Knoxville when SAF invested, was acquired by publicly traded VitalStream, and Tricycle in Chattanooga was acquired by Shaw Industries, a Berkshire Hathaway Company.
"We're proud of our large projects and all of our loans. Those deals generate revenue for our business and create impact in our community, and we value our excellent relationships with our bank partners," said Grady Vanderhoofven, President and CEO of Three Roots. "But this kind of investment capital for young companies and entrepreneurs and small business owners is vital. We must use this capital judiciously because it is challenging to attract and aggregate this kind of capital, but we get a lot of satisfaction out of being able to deploy it to support high-growth potential businesses that can create significant positive impacts in our community."