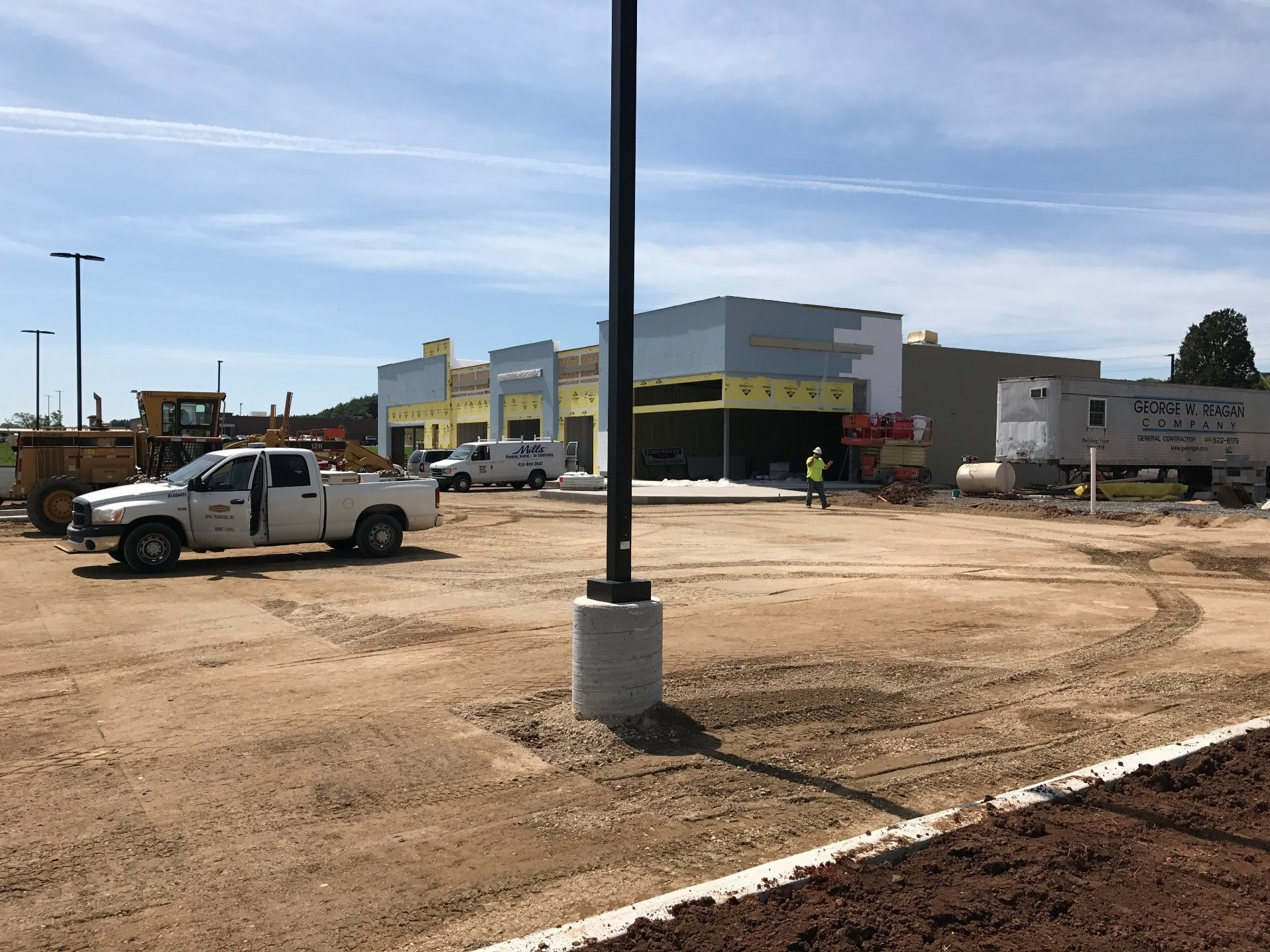 Revitalizing a community and creating jobs with the help of valued partners: Cherokee Crossing
Three Roots Capital is proud of its partnerships with high-quality developers and financial institutions that also support its mission to have lasting, valuable economic impact in the East Tennessee region.
Chief Financial Officer Chris Miller explained that everyone on the Three Roots team has a mix of relationship and business management responsibilities. It is this collaborative work environment that led Miller to bring the Cherokee Crossing project to everyone's attention.
"I knew people involved in this deal," Miller said. "We began talking about how Three Roots is focused on helping projects in low-income communities. Their project lined up very nicely with what we were trying to do, while we offered capital in a way that was supportive of their goals and objectives."
In June 2017, Three Roots Capital provided an initial round of financing to Cherokee Crossing, LLC to fund the development of the 15-acre property in Morristown, Tennessee. The initial site plan involved a grocery store, a financial institution, and additional space for mixed-use retail development. The following January, Three Roots provided additional financing to build out a 17,000-square foot, mixed-use retail space. To date, the restaurants and retail tenants in the space have created 140 jobs for the community.
Hamblen County – where the Cherokee Crossing development is located – is predominantly low income and rural. According to the Appalachian Regional Commission, Hamblen is categorized as an economically "at-risk" county in the greater Appalachian region.  Tennessee categorizes Hamblen County as a "Tier 3 enhancement county," which means the state has prioritized job creation within the county as a result of lagging economic performance within the county.
"Being able to fund a project that puts a grocery store, a provider of financial services, and restaurant and retail locations in a low-income area is not only creating jobs, it's also providing goods and services to that community," Miller explained.  He went on to emphasize the importance of working with quality partners like Southeast Bank, as well as David Fiser and the other principals in Cherokee Crossing, LLC.
Three Roots worked closely with Josiah Glafenhein and other members of the development team to understand the capital needs of the project. Three Roots then collaborated with Southeast Bank to provide capital for the project.
"Three Roots has been very helpful on this project, at the beginning and on an ongoing basis." Glafenhein remarked. "Three Roots understood what we were doing, and they put together an attractive financing package.  We appreciate the value Three Roots brings to our projects and to our community."
"We want to work with the best developers and banks in our market for many years to come, and this project is a great example of that," Miller said. "Being able to work with exceptional partners on impactful projects is one of the things I enjoy most about working at Three Roots."